At Marbury, we believe there is no one-size-fits-all approach to running a business.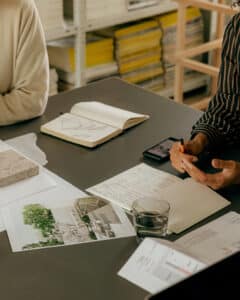 Instead, we encourage an individual journey of silencing the external, listening deeply, and identifying the right path for ourselves. Having an outside expert who can see you, your brand, and your business with fresh eyes can help you gain the bird's eye perspective and clarity you desire, leading to empowered action and more efficient results.
Interested in our 1:1 consulting container? Please complete our questionnaire, and we'll be in touch within 24 to 48 hours. We look forward to hearing from you!